Mena Hotels & Resorts
About us
MENA Hotels & Resorts was founded in 2008 by former hospitality service marketers and is now managed by worldwide hospitality industry veterans.
The group specializes in hospitality management services that include acquisition, development, technical services, sales, and marketing with an innovative high-technology global distribution system in international markets and serviced hotel and resort operations.
MENA Hotels & Resorts represents a collection of trendy-chic 4–5 star boutique hotels that are known for their high level of service and outstanding attributes that promise excellence with their innovative fusion of lifestyle and high-tech operations.

Our History
MENA Hotels & Resorts, founded in 2008 by Al Hokair Group, a leading company in the Middle East's hospitality and entertainment industries, has a distinct collection of properties, all of which reflect the heart of Arabian hospitality combined with the collective experience of world-class hoteliers. Service excellence is seamlessly integrated into the values of MENA Hotels & Resorts, ensuring a high standard for all guests. Our hotels take pride in speaking your language and upholding your traditions. As a result, our properties are alcohol-free, and we are committed to making your family's stay enjoyable and safe.
The MENA Hotels & Resorts Group story is an ongoing tale rife with the struggle to maintain the highest quality and prestige while expanding our services and improving all existing ones. We are the embodiment of renowned Arabian hospitality combined with the collective expertise and international experience of executive hoteliers. Here is an overview of our history:
In 2008, Mr. Sami Al Hokair and Mr. Fadi Mazkour established MENA Hotels & Resorts Corporation.
They began operations as MENA in 2009-2010 with the opening of MENA Hotel Riyadh in the Olaya district, followed by several other hotels in the Kingdom of Saudi Arabia and the United Arab Emirates.
MENA acquired the first hotel in Dubai, the MENA Plaza Hotel in Al Barsha, which opened in September 2017, and it is rapidly expanding across the Middle East and North Africa region.
Our Values
MENA Hotels and Resorts is home to a set of values and a tireless integrity that are shaping the corporation's future. Our corporate culture has always been and will always be committed to providing superior services at the highest standards.
From the highest rung on our employee ladder to the humblest service-providers in our vast corporation, we expect the best from ourselves and our guests, with genuine Arabian hospitality that we embody to our very soul.
In the end, we aim to provide an unforgettable experience, presented with a heartfelt smile and an unflagging welcome. Moreover, our unfaltering respect of the traditions proved to be one of our cornerstone values, as it should always be in any self-respecting corporation that cares for its clientele's long-term satisfaction.
Our Vision
We envision a future in which MENA Hotels & Resorts is the first choice for all corporate and leisure travelers, as we meet their every need and desire.
Our teams have been extensively trained and selected for the purpose of carrying out this far-reaching vision, which we are confident we will be able to complete in a timely manner. Our commitment to our guests' comfort and happiness is unquestionable and limitless. Each of our properties reflects this deep desire, as each represents the MENA brand with its own distinct operational promise and tangible and discerning experience.
As a result, any individual, corporate traveler, or leisure tourist from any of the four corners of the globe who chooses to stay in KSA, UAE, or Jordan does so at their own risk.
MENA Brands
Our properties tend to speak for themselves, fashioning their brands around a handful of standard categories. By doing so, each hotel assists its guests in planning their trips and making adequate reservations based on their needs, whether they are for business, the economy, a need for space and luxury, or a calm and fun family vacation.
Designed to cater to every customer's desire, from the most exclusive luxury, a fun family vacation, the functionality of a convention center, to the enchanting venue for an event, our five brands guarantee quality and practicality.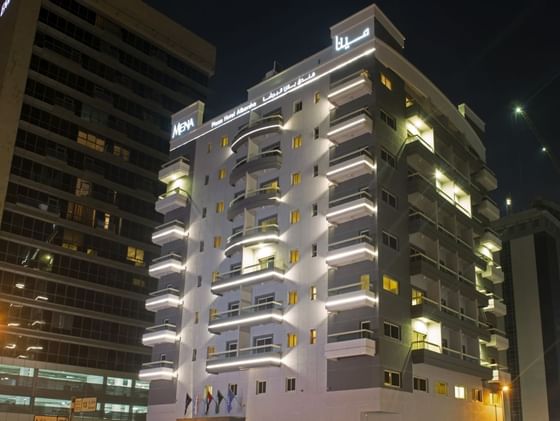 MENA 4-5 STARS HOTELS
Experience unforgettable moments combined with exceptional customer service to create a one-of-a-kind atmosphere. Rooms are meticulously designed and equipped with everything you need to feel at home and make the most of your free time. This luxurious heritage is reimagined to meet the needs of the modern traveler, a fusion of old and new. MENA Hotels offer a wide range of facilities and superior design qualities, as well as service standards that reflect their guests' diverse needs.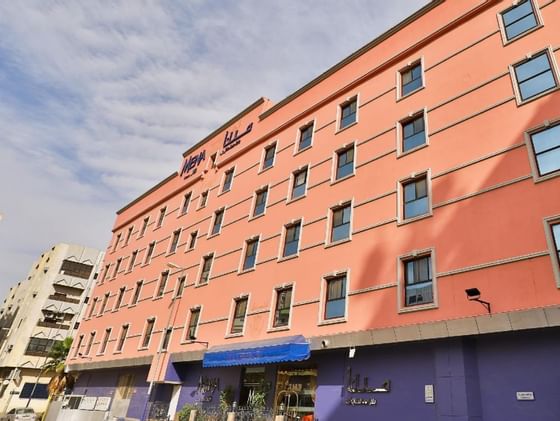 MENA PLAZA
Your needs are met, whether you are a business traveler, a family planner, or a weekend leisure seeker. MENA Plazas' 4-star hotels provide their guests with a relaxing and comfortable stay. The atmosphere is warm and welcoming, with staff available 24 hours a day, seven days a week to assist you during your stay.
The majority of our properties have been completely renovated to provide modern designed rooms that are bright, spacious, and well-equipped to meet our guests' needs.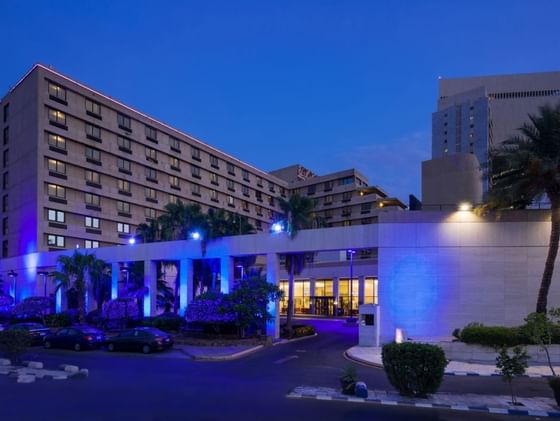 MENA BOUTIQUE HOTELS
Our boutique hotels offer guests an experience that is unique and delightful, merging modern oriental decor with contemporary elements. We are following the "no-frills chic" consumer trend, featuring affordable or budget boutique hotels in many destinations in the Mena region. The end result, every time, is an extraordinary and memorable experience that will stay with you for a long time.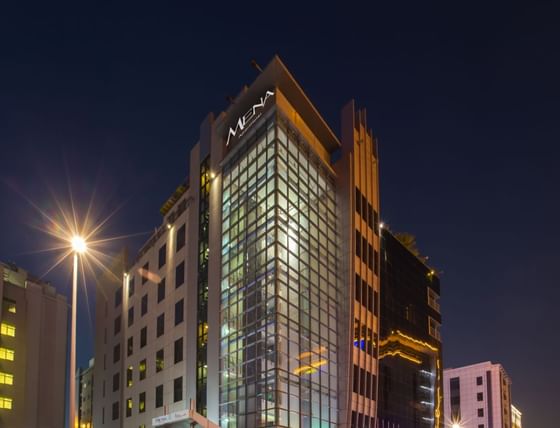 MENA APARTHOTELS
This is where comfort and service fuse to transcend accommodation. Available for short-term or long-term stays, MENA Aparthotels provide hotel-like amenities such as room service and offer facilities much like a traditional hotel but with more space, convenience, and privacy. They are the perfect choice for companies to host professionals who may be on a local or international work assignment, family vacationers, or any other kind of traveler.